Hot Tubs by Master Spas
Master Spas has a complete line of hot tubs designed to entice every one of your senses while offering the ultimate in relaxation, recreation and wellness. Each of our specially-designed family of hot tubs offers its own unique look, feel and features so you can find the right fit for you and your entire family.
Explore Master Spas Hot Tub Brands
Add some clarity to your life.


You may not think of a spa as life-changing, but Clarity Spas aren't just any hot tub. Clarity Spas offer relaxation, recreation, comfort and wellness on a whole different level. The delight begins as soon as you relax into Clarity's comforting ergonomic seats. Discover the joy Clarity can bring to your life.   
Living right never felt so good.
Sure, you eat right and exercise, but to really live well, you should add in a bit of hydrotherapy with a Healthy Living Hot Tub. Using heat and the element of massage, Healthy Living Hot Tubs create one-of-a-kind hydrotherapy to ease aches and pain, calm stress and boost the natural healing response.
Find out why Healthy Living never felt so good.
You can never have too much good.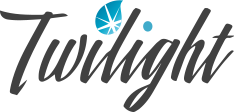 When you're ready to indulge all your senses, it's time for Twilight. Designed for the ultimate in relaxation and comfort, the Twilight Series creates a spa experience like no other through exclusive features and indulgent design.Discover more about Twilight, because after all, you can never have too many good things in your life.